Council Members (2018-2022)
The Town of Osoyoos is governed by an elected Council comprised of a Mayor, four Councillors and two Water Councillors. Councillors are elected for four-year terms and each member represents the town at large. 
Image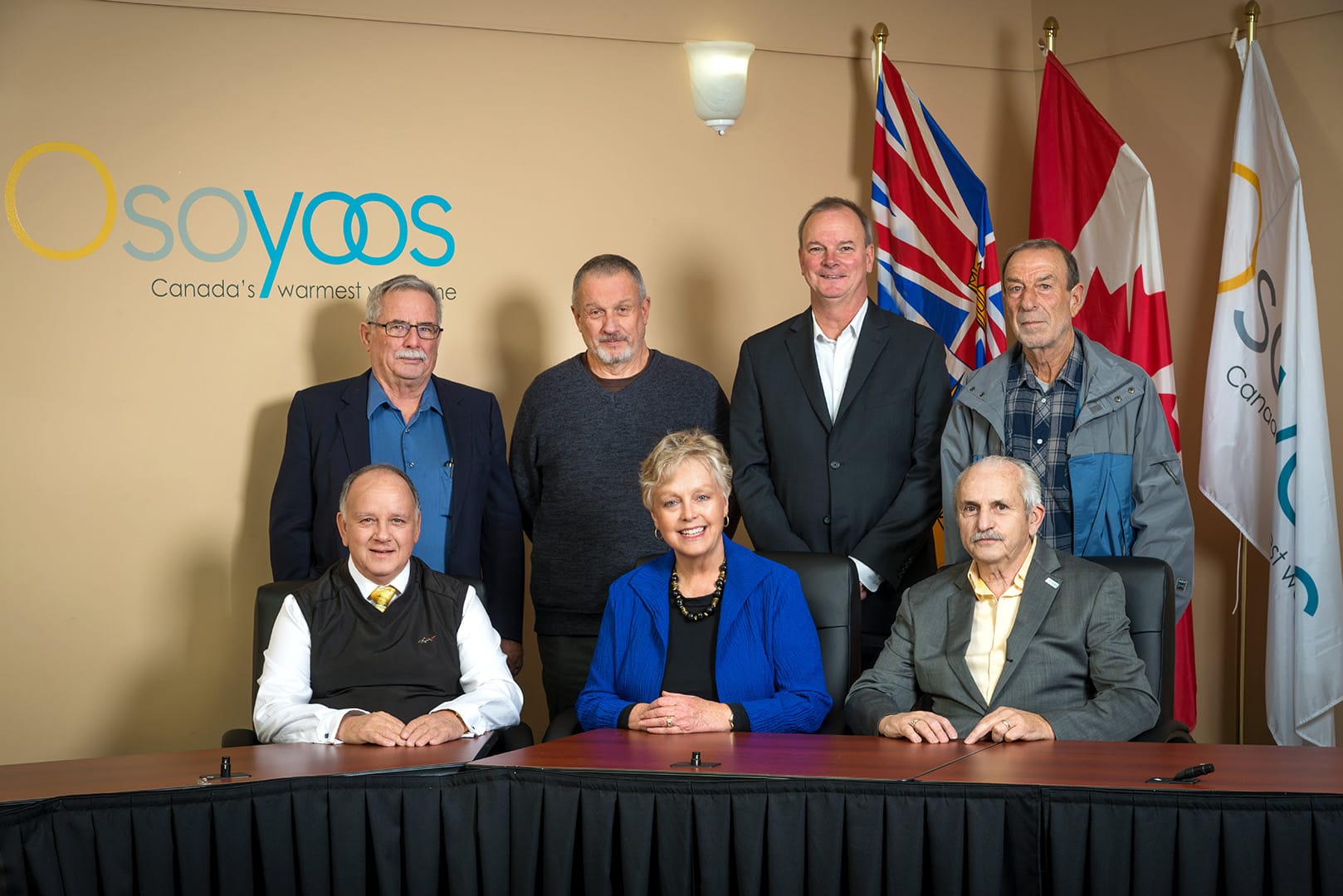 Back Row - Water Councillor Bob Appleby | Councillor CJ Rhodes | Councillor Brian Harvey | Water Councillor Claude Moreira
Front Row - Councillor Myers Bennett | Mayor Sue McKortoff | Councillor Jim King
In British Columbia, the Community Charter and the Local Government Act grant the elected Council the authority to establish policies to guide the growth, development and operation of the town, set budgets and levy taxes to provide services. Council delegates administrative responsibility to the Chief Administrative Officer who oversees Town operations.