You are here
Home
› *UPDATED* NOTICE 74th Ave Reconstruction
Canada's warmest welcome ®* July 28 2021
*UPDATED* NOTICE 74th Ave Reconstruction
Main menu
News
* UPDATED * NOTICE 74th Ave Reconstruction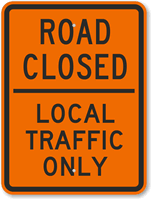 74th Avenue reconstruction project between 87th Street and 89th Street
Contractor: Mike Johnson Excavating  
UPDATED DECEMBER 9, 2015
Construction has stopped for the Holiday Season.
It will resume in the New Year.
Any concerns regarding the condition on the road should be directed to Jim Dinwoodie, Director of Operational Services. 250.495.6213
UPDATED NOVEMBER 30, 2015
Contractor will be working to install ducting for the street lights and preparing the area for sidewalk installation.
Roadway will be graveled over for the Winter.
If weather permits the sidewalks will be poured in the next week or two.
LOCAL TRAFFIC ONLY during this reconstruction process.
Tender Results
Questions should be directed to Operational Services:
(T) 250.495.6213
(E) pubworks@osoyoos.ca
We appreciate your patience as we work together to make these improvements.

Event date:
Wednesday, 09 December, 2015