You are here
Home
› Remembrance Day Ceremony on November 11, 2019
Canada's warmest welcome ®* September 25 2021
Remembrance Day Ceremony on November 11, 2019
Main menu
News
Remembrance Day Ceremony on November 11, 2019
The Town of Osoyoos Council and Staff would like to take the time to honour the Veterans and remember all those who fought and still fight to keep our freedom.  Remembrance Day is our opportunity to pay tribute to those who fought for peace and freedom in the world and to pledge that their battles of courage and sacrifice be remembered and carried in our hearts and the hearts of future generations.  It is also a time to salute our dedicated peacekeepers serving around the world today and lend our support to their families.
To attend the Remembrance Day Ceremony in Osoyoos: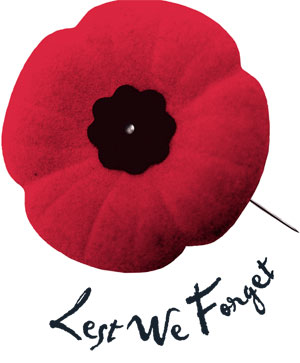 Monday, November 11, 2019
Sonora Community Centre, Gymnasium
8505 68 Avenue
Doors Open at 10:00 am Ceremony Starts at 10:45 am
Dignitaries will be laying wreaths at the Cenotaph in front of Planning & Development Services at 8711 Main Street directly after the ceremony at the Sonora Community Centre.
For wreaths, crosses or poppies please call the Legion at 250.495.7447.
To mark Remembrance Day, Town Offices will be closed Monday, November 11, 2019.
Event date:
Monday, 11 November, 2019